Fontaine® Introduces Versatile Twist Lock Trailers for Frac and Sand Haulers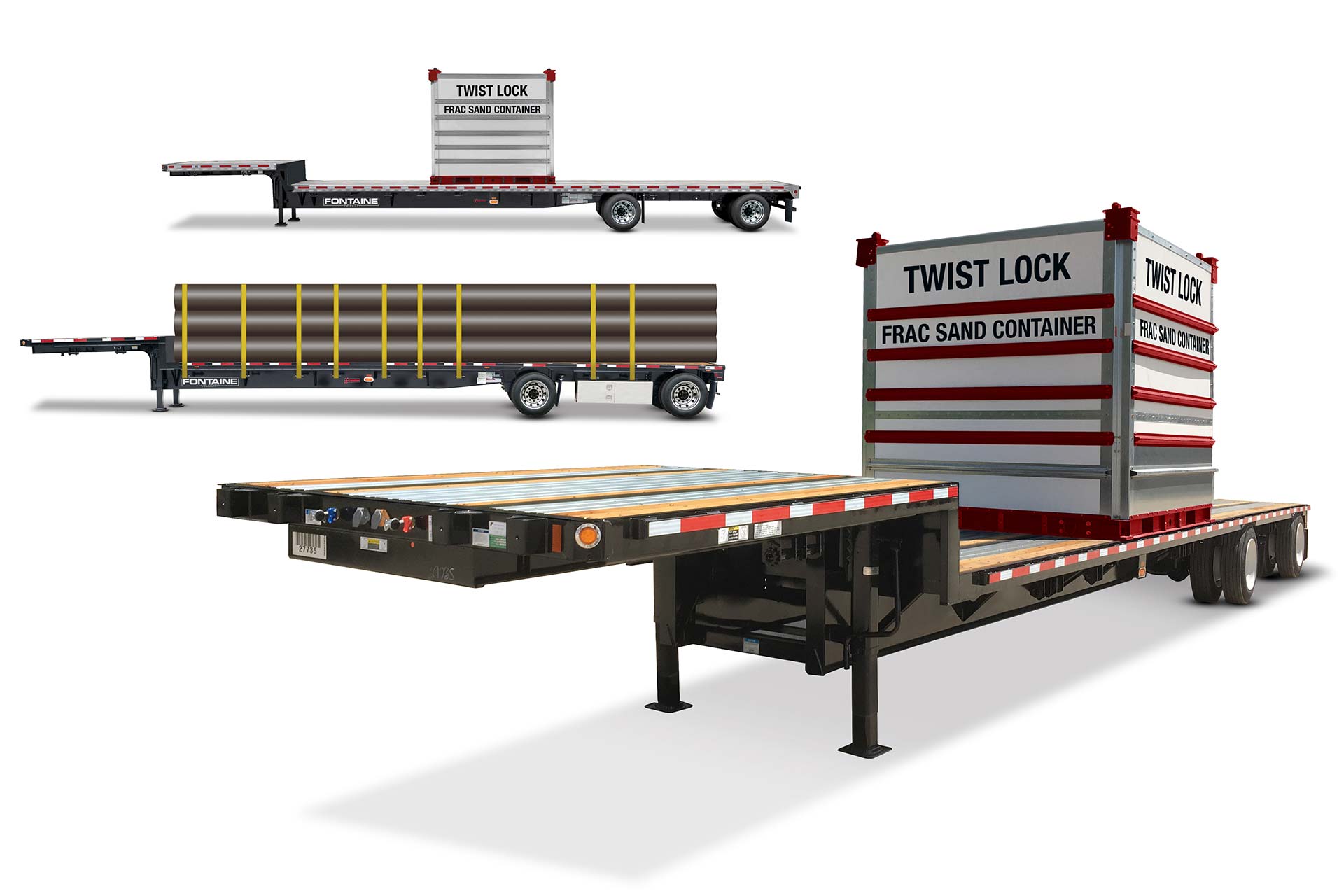 Twist Lock Trailers for Frac and Sand Haulers
New Fontaine FRAC Chassis handles multiple bin sizes with ease!
– 8′, 10′ sand bins, no problem
Container Locks on reinforced bolsters are positioned to handle two 8 ft, one 10 ft sand bin with ease.
Built stronger to last longer. Steel reinforced mainbeams are made to withstand the rigors of the oil field industry.
Versatile, dependable, durable patent pending design is only available from your local Fontaine dealer.