Fontaine® Introduces Versatile Infinity Forklift Trailer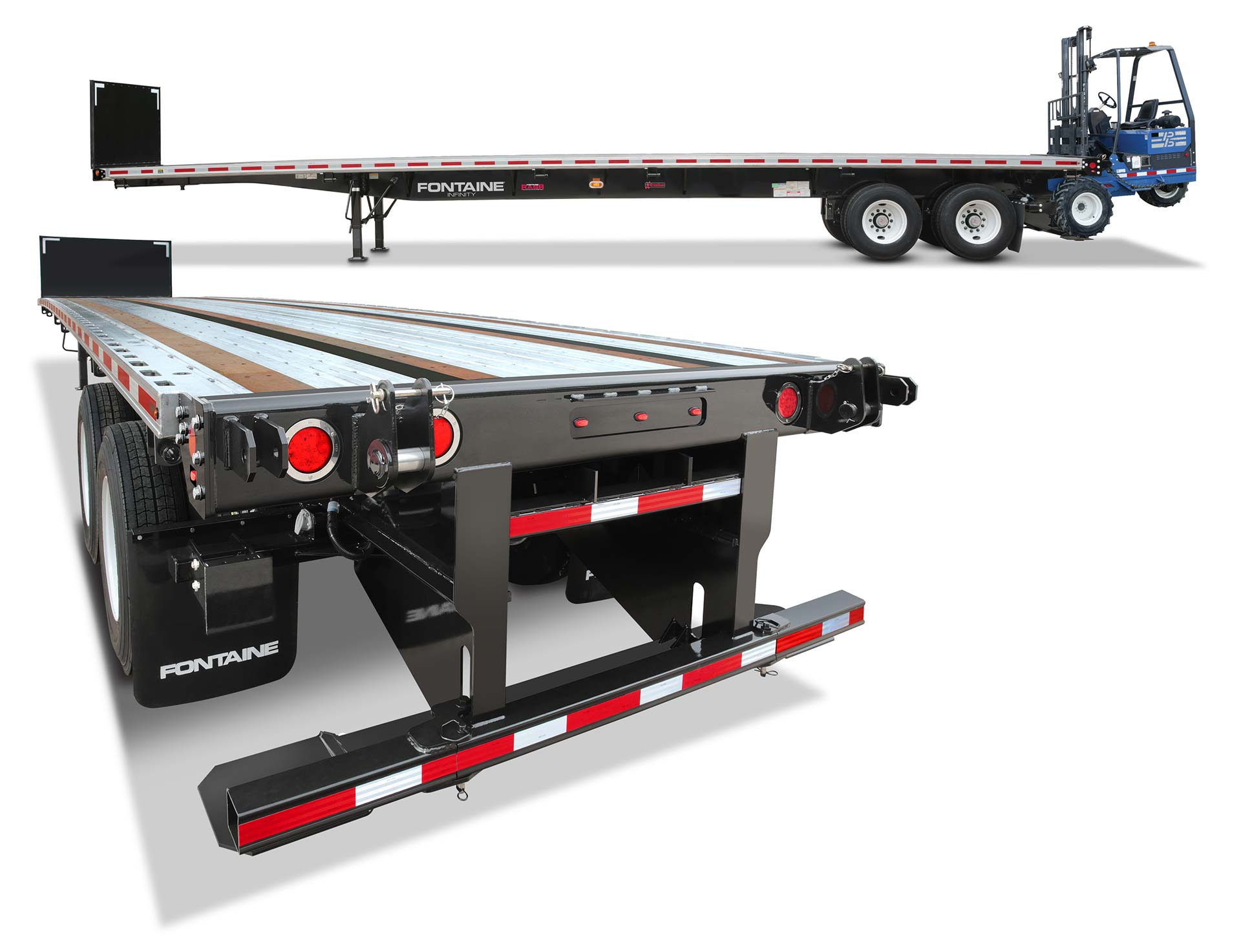 When you come to a forklift in the road … haul it! This factory built solution is extremely durable and handles multiple forklift brands with ease.
Patented RASRTM Routed Aluminum Side Rail with- stands forklift impacts 12x better than the previous industry-standard design
Steel counter-balance built into floor at the front for improved handling when returning empty
Fontaine XtremeBeamTM mainbeam features 130K load bearing flanges for greater strength and durability
Aluminum floor is light in weight and steel reinforced for greater durability
Includes mounting brackets to handle multiple forklift brands with ease
Convenient electrical connection to power forklift lights when traveling
Multi-position upper wheel stop provides flexibility to handle multiple forklift models and tire sizes
Convenient fold-away bumper makes forklift loading fast and easy
Lower wheel pad is strong yet easy to detach if not required for your forklift application
Not an aftermarket add-on kit! Designed, engineered and factory manufactured by Fontaine, the trucking industry leader.